23 juillet 2015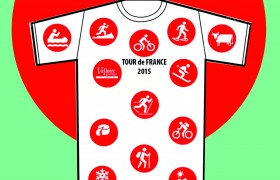 Today, the Maurienne Valley, the largest cycling area in the world welcomes runners of the Grande Boucle for 3 days.

In Valloire, the festivities are held even if the stage of the Tour de France was changed because of the closure of the Tunnel du Chambon.

This Saturday, July 25, on the City Hall Place, join us and vibrate to the rhythm of the Tour de France for stage between Modane and Alpe d'Huez.