18 avril 2021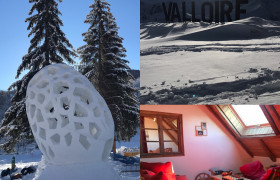 THANK YOU!

The time has come for us to close the #chalet of this unprecedented #winter season.

We would like to thank you, dear customers, for your support and for trusting us during this difficult period.
By staying loyal to #valloire and our chalet despite the absence of lifts, you have been able to discover the mountain in a different way and its fabulous playground.
We look forward to seeing you this summer!
In the meantime, #takecareofyou and your loved ones.
Once again, #thank you all and see you soon!
Lionel - Chez le Marquis du Pontet

#hatedevousretrouver #valloiregalibier #chezlemarquisdupontet #mountains #winter2021 #vivementlété #galibier #lamontagneautrement #lamontagnecavousgagne #lamontagnememanque