02 janvier 2020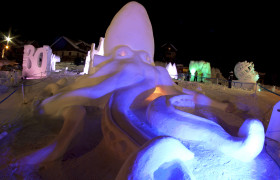 Valloire Galibier is the capital of the ephemeral arts for 37 years.
From January 21 to 24, come and enjoy a unique show in France: the Snow Sculpture Contest. Sculptors from around the world compete and compete to sculpt giant blocks of snow.
Our chalet offers apartments close to the Avenue de la Vallée d'Or and slopes for you to enjoy this event.