09 août 2020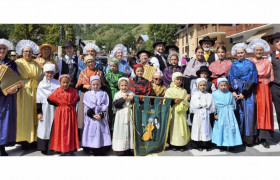 Come and take part in Valloire's traditional village festival celebrated every year on 15 August.
Two days of festivities and sharing with fireworks, parade of floats, folk dancing, games of strength, fair and sale.
Your Chalet du Marquis is close to the Avenue de la Vallée d'Or so that you can experience this festivity as close as possible!