23 novembre 2020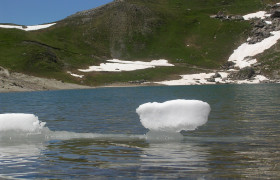 This year, we are renewing our Green Friday operation.
The year 2020 remains a black year for our planet: huge fires (Amazonia, Australia, California, Siberia...), global pandemic, massive deforestation, loss of biodiversity...
In the mountains, we are the first spectators of global warming and at the Marquis du Pontet, in addition to our various actions, we wish to contribute modestly on our own scale by fighting against this Black Friday, which is very negative in terms of ecological and social impact.
As last year, we won't propose any discount on our rentals, in return, we commit ourselves to give 10% of the turnover made from Monday 23rd November to Sunday 29th November to an environmental association.
Dear customers, many of you share our values and many of you have joined us. Thank you and see you soon.
Lionel