13 avril 2013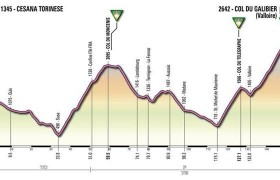 There are still apartment available during the Giro 2013.
Valloire and the Col du Galibier will be honored. The Giro will arrive at Summit of the Col du Galibier on May 19, 2013.
After a day of rest, the course will start in Valloire on May 21, 2013.
May 19, 2013 (Stage 15): Cesena Torinese - Valloire Galibier
May 20 2013: Rest
May 21, 2013 (Stage 16): Valloire - Ivrea
To see the full line: http://www.youtube.com/watch?v=Nc-WTFA2ZyA
Don't wait to book your apartment for these mythical stage !
Booking and Informations by email or by phone.

Lionel Savoye